Troutman Asphalt Sealcoating & Pavement Maintenance
Locally owned and operated, Toste Construction is your Troutman, North Carolina asphalt sealcoating and pavement maintenance contractor. Our team is professional, skilled, and available for all of your asphalt needs. We offer sealcoating, crack filling, line striping, and pothole repair along with paving, grading, and drainage repair. 
Toste Construction is available for both residential and commercial projects throughout the greater Troutman, NC area. Treat your asphalt as well as you treat the rest of your business, with quality service and maintenance. Let us help give your customers a great impression of  your business!
Full Service For Your Asphalt
Sealcoating
Implement an asphalt maintenance program that offers quality sealcoating to help extend the life of your parking lot. Applying a layer of sealant will add protection from moisture, oils, and UV damage to your pavement. Professional sealcoat application will also refresh the essential binder lost from aging and weathering.
Crack Filling
Another important piece of a successful pavement maintenance program, crack filling will help prevent moisture from intruding on the pavement. When left unfilled, cracks allow rain water to easily flow through the pavement and erode the materials. This will result in further damage to the pavement, such as larger cracking, potholes, and pavement failure.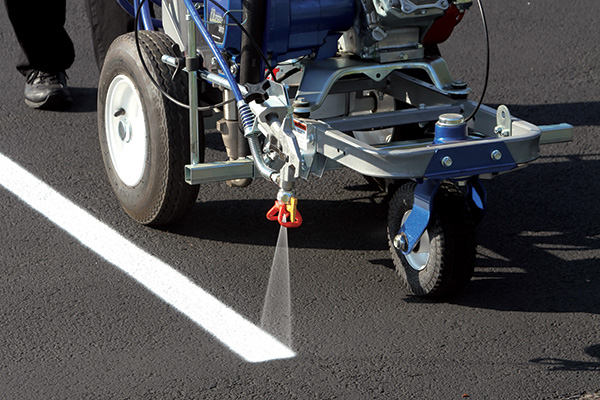 Line Striping
To organize traffic flow and define parking areas, line striping and traffic markings are essential to any parking lot. Whether your current lines have faded or you recently have had work done on your parking lot, new lines will need to be professional painted. Add curb appeal to your Troutman business with long lasting traffic paints by Toste Construction. 
Pothole Repair
Potholes cause irritation to vehicles and potential tripping hazards to pedestrians. By filling them with a hot or cold patch, your parking lot will be safe for traffic of both kinds. Avoid potential liabilities for your Troutman property with a cost effective pothole repair. 
If you are looking for a trusted asphalt maintenance provider in the Troutman area, contact Toste Construction today. Our team has nearly three decades of experience as the leading pavement preservation contractor for the greater Troutman area. Call us today or simply fill out this form to request a FREE quote. Give your pavement the attention it deserves and call us today! (704) 838-9132