Lake Norman Asphalt Sealcoating & Pavement Maintenance
Toste Construction provides exceptional asphalt sealcoating and pavement maintenance to Lake Norman. We offer a complete range of parking lot maintenance services including sealcoating, crack filling, line striping, and pothole repair.
Your parking lot is the "welcome mat" to your business and how you care for it, shows how you care for the rest of your business. Let Toste Construction help you give the best impression of your Lake Norman business or commercial property with our pavement maintenance solutions. 
Quality Solutions To Fit Your Needs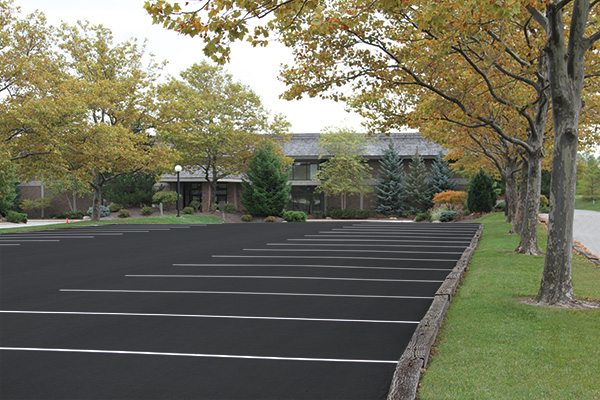 Sealcoating
Over time, the binder in your asphalt is lost through weathering and aging. Applying a thin coat of a sealant will not only replenish this binder, but also provide a barrier to moisture intrusion. Additionally, your asphalt will be protected from UV rays, chemicals, and salt. 
Crack Filling
Left unfilled, cracks allow moisture to flow through the pavement and will erode away the materials. This can ultimately result in further damage to the asphalt, such as potholes and pavement failures. Filling cracks with filler will help prevent rain and other moistures from flowing and causing erosion. 
Line Striping
Line striping and traffic markings provide organized traffic flow and clearly defined parking areas. A clean parking lot with long lasting traffic paints adds curb appeal to your Lake Norman property.
Pothole Repair
Filling potholes with hot or cold patch materials will cure parking lots and roads of the annoyance to vehicle and pedestrian traffic alike. Pothole repair will help your Lake Norman business avoid costly liabilities in a cost-effective manner. 
Toste Construction has nearly three decades of professional experience and is the leading asphalt maintenance provider for the Lake Norman area. Contact us today for a quote and to learn more about how Toste Construction can give your asphalt the facelift it needs. (704) 838-9132